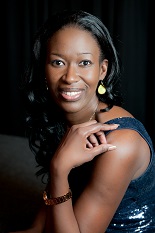 Meet Shanna McFarlane – Also known as the Power-house Entrepreneur who went from "Homeless on the Streets to Owning the Street!" She is a recognized leader and the new voice for personal and entrepreneurial success!
Shanna is an author, very successful real estate investor, strategic entrepreneur mentor/consultant and a true Renaissance woman.
She has a vigorous well-sought after expertise in the areas of start-up entrepreneurship, business & real estate investing. Her rags to riches story and life of many adversity will amaze, inspire & empower you; this wife and mother went from being 'Homeless on the Streets to owning the Street' in her own right, creating an empire in the business of real estate entrepreneurship. Shanna has an extraordinary story and a remarkable ability to touch people's heart. She is a master at influencing & empowering, building successful businesses, creating wealth and teaches others how to create Multiple Revenue Streams through her simplified version of business start-up & entrepreneurship thus allowing you to live the life you truly deserve!
She has founded several successful & profitable businesses, some of which she started from the trunk of her car. In just under 18 months, she grew her real estate portfolio to a multi-million dollar real estate business. She has been featured as an expert on a number of real estate programs as well as in a number of magazines including the Canadian Real Estate Investment Magazine.