Topics Include:
---
Sales & Lead Generation
Infrastructure Technology
Website Design
Traditional Networking
Social Networking
Financing for your Business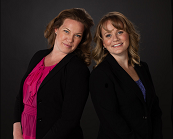 Don't recreate the wheel rather accelerate your learning by interacting with the conference's professional speakers and trainers and coaches as they give you their insights based on their experiences. Take what you learn and apply it right away so you can grow your business.
Take charge and reap the rewards YOU deserve! Make 2013 the best year yet! This power-packed day will energize and give you the tools and strategies needed to reach YOUR Goals.

Ads:
For all the different struggles you may be facing, H.o.p.e Psychotherapy Counselling Service in Burlington offers you individual coping mechanisms and strategies to build on your wellbeing and your family. If you have a recurring feeling of unease, such as worry or fear, either mild or severe H.o.p.e is here to assist you.
Susan Newton Poulter
Upon completion of her Master's degree, Susan, offering counselling services in Burlington, completed postgraduate training at the Beck Institute of Cognitive Therapy in Philadelphia and became a Certified Cognitive Behavioural Therapist with the Academy of Cognitive Therapy. She also earned a Certificate in Solution Focused Therapy from the University of Toronto, and is a Certified Solution Focused Therapist with the Canadian Council of Professional Certification. Most recently, Susan has been trained in Eye Movement Desensitization and Reprocessing (EMDR) Therapy.
Hiring a Realtor in Oakville?
Hire a realtor that is knowledgeable with the area and the type of home you're looking for.  This specialized knowledge will ensure you find what you're looking for and don't miss out on limited opportunities.  If you're considering a home in the Oakville area, then choose a Real Estate Agent in Oakville and then make sure your realtor is a townhouse expert.
Events by Vania
If you are looking for a photographer in Mississauga then look at Events by Vania
Home Renovation Specialist in Mississauga
At Reno Deck, we will help you design  and remodel the bathroom, kitchen or basement of your dreams with the latest  and highest quality materials, installed by experienced and knowledgeable  craftsmen, supervised by engineers working with professional plans.