Topics Include:
---
Sales & Lead Generation
Infrastructure Technology
Website Design
Traditional Networking
Social Networking
Financing for your Business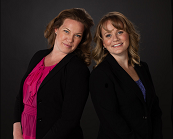 Don't recreate the wheel rather accelerate your learning by interacting with the conference's professional speakers and trainers and coaches as they give you their insights based on their experiences. Take what you learn and apply it right away so you can grow your business.
Take charge and reap the rewards YOU deserve! Make 2013 the best year yet! This power-packed day will energize and give you the tools and strategies needed to reach YOUR Goals.

Ads:

Brukar Inc. is an offshore contract manufacturer of stainless steel (as well as other alloys and aluminum) precision castings, machining, welding and assemblies for North American OEM customers since 1985. Their products include:
Investment Casting
Sand Casting
Shell Mold Casting
Permanent Mold Casting
Die Casting
Gravity Casting
Machined Components
Fabricated Metal

Formed Metal Parts
Stamped Metal Parts
Linda Sapiano
I practice exclusively in the area of Family Law and Estates, offering legal services for residents of Hamilton, Burlington, Stoney Creek, Ancaster, Dundas, Grimsby, Waterdown and their surrounding areas. Please feel free to view each specific service below:
Gold Tan and Sunset Spa in Mississauga
Come in and enjoy our breathtaking and relaxing surroundings, innovative technology, and luxurious top-of-the-line products from around the world. Take refuge and let our talented team of Professionals pamper you.  At Gold Tan and Sunset Spa in Mississauga we are committed to promoting a sense of wellbeing and renewal by offering the best possible results by using only the finest products.
Susan Newton Poulter
Upon completion of her Master's degree, Susan, offering counselling services in Burlington, completed postgraduate training at the Beck Institute of Cognitive Therapy in Philadelphia and became a Certified Cognitive Behavioural Therapist with the Academy of Cognitive Therapy. She also earned a Certificate in Solution Focused Therapy from the University of Toronto, and is a Certified Solution Focused Therapist with the Canadian Council of Professional Certification. Most recently, Susan has been trained in Eye Movement Desensitization and Reprocessing (EMDR) Therapy.
Hiring a Realtor in Oakville?
Hire a realtor that is knowledgeable with the area and the type of home you're looking for.  This specialized knowledge will ensure you find what you're looking for and don't miss out on limited opportunities.  If you're considering a home in the Oakville area, then choose a Real Estate Agent in Oakville and then make sure your realtor is a townhouse expert.
Events by Vania
If you are looking for a photographer in Mississauga then look at Events by Vania
Home Renovation Specialist in Mississauga
At Reno Deck, we will help you design  and remodel the bathroom, kitchen or basement of your dreams with the latest  and highest quality materials, installed by experienced and knowledgeable  craftsmen, supervised by engineers working with professional plans.